Our Story
Established in 1988, The Robert and Janice McNair Foundation is focused on a different tomorrow. Janice McNair and her late husband Bob have long believed the greatest impact one can leave on the world is a dedicated focus on helping others through one's mission, vision and values. Through their passionate support of students, young entrepreneurs, medical research and the community, the McNair family is transforming some of the biggest challenges our nation faces today into the solutions of tomorrow. Today, the foundation is focused squarely on powerful and measurable impact related to education (McNair Scholars), future business leaders (McNair Centers for Entrepreneurism and Free Enterprise), medical research (McNair Medical Institute), and civic engagement. The McNair family is dedicated to enhancing the quality of life for current and future generations by creating lasting, positive change.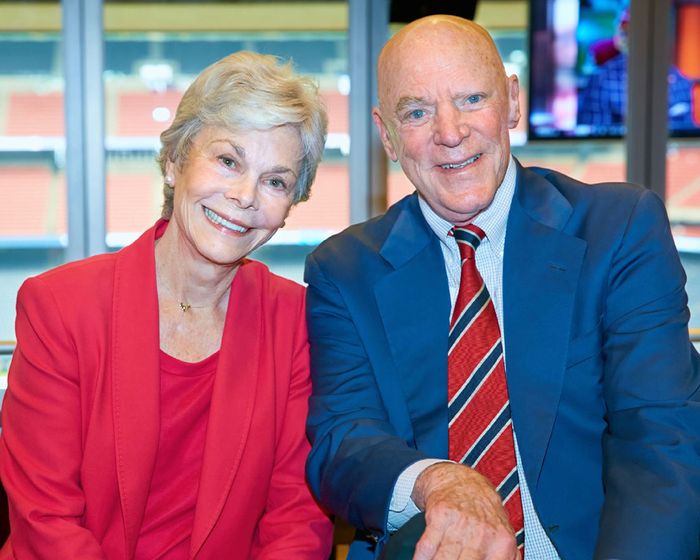 Janice and Bob McNair
Janice and and her late husband Bob (Jan. 1, 1937-Nov. 23, 2018) have been champions of philanthropy for many years, giving generously to deserving causes while making education and medical research the cornerstone of their philanthropic giving. They co-founded The Robert and Janice McNair Foundation, the Houston Texans Foundation, the McNair Medical Institute and The Robert and Janice McNair Educational Foundation in Forest City, N.C.
Robert C. McNair, a leading businessman, sportsman and philanthropist in Houston, Texas for more than 50 years, was the founder, senior chairman and chief executive officer of the Houston Texans National Football League team. McNair was perhaps best known in the business community as the founder of Cogen Technologies, which became the largest privately owned cogeneration company in the world with an aggregate capacity of 1,400 megawatts. In 1999, he sold the company while retaining ownership of power plants in New York and West Virginia, until 2017 and 2018 respectively.
McNair served as senior chairman of McNair Interests, headquartered in Houston, Texas where he oversaw an investment portfolio. McNair owned Palmetto Partners, Ltd. and RCM Financial Services, L.P., private investment entities that managed the McNairs' private and public equity investments.
Bob McNair was born in Tampa, FL. and graduated from the University of South Carolina in Columbia, S.C. in 1958 with a Bachelor of Science degree. He met Janice Suber, who was reared in Orangeburg, S.C., while she was attending nearby Columbia College where she later graduated.
Committed to bringing an NFL team to Houston, McNair formed Houston NFL Holdings in 1998. On October 5, 1999, the NFL awarded him the 32nd NFL franchise, returning professional football to the City of Houston in 2002. In 2011, 2012, 2015, 2016 and 2018, the Texans won their AFC South Division Championship. McNair's influence and leadership also brought two Super Bowls to Houston's NRG Stadium: Super Bowl XXXVIII in 2004 and Super Bowl LI in 2017.
McNair was actively involved in NFL affairs including serving as chairman of the Finance Committee. He was also a member of the Audit, Compensation and Chairman's Committees.
Among McNair's other successes from 1994 to 2008 was Stonerside Stable, a 1,947-acre Thoroughbred horse farm and racing stable in Kentucky. Home to more than 275 racehorses, broodmares, yearlings and weanlings, Stonerside won 72 Graded Stakes races including Grade l wins in the Belmont, Breeders' Cup Mile, the Travers, the Haskell, the Hollywood Gold Cup, the Cigar Mile, the Carter, the Swaps, the Wood Memorial, the Matriarch and the Oak Leaf Stakes. Stonerside finished second and third in the Kentucky Derby and was the co-breeder of Fusaichi Pegasus, winner of the Derby in 2000. Stonerside bred the winners of more than $50 million, including the 2008 Breeders' Cup Classic winner Raven's Pass and 2008 Champion American Juvenile colt Midshipman, the winner of the Breeders' Cup Juvenile. Stonerside was named Breeder of the Year in 2007 and 2008 by Kentucky horsemen. In October 2008, McNair sold Stonerside to Sheikh Mohammed bin Rashid al Maktoum.
McNair was elected to membership in the prestigious Jockey Club, and to positions on the board of the Breeders' Cup and the Thoroughbred Owners and Breeders Association. He was awarded the Allen Bogan Memorial Award for outstanding service to the Texas Thoroughbred Association. Houston's Sam Houston Race Park renamed the Sam Houston Sprint Cup the Stonerside Sprint in honor of McNair in 2019, and the Texas Horse Racing Hall of Fame will induct Janice and Bob as members later in the year.
Bob was named Entrepreneur of the Decade by the Houston Technology Center and was awarded the James A. Baker III Prize for Excellence in Leadership by the Baker Institute for Public Policy at Rice University. McNair has been inducted into the South Carolina Athletic Hall of Fame, the Texas Business Hall of Fame and the Houston Hall of Fame. In 2018, McNair become the sixth recipient of the Texas Sports Hall of Fame's Lamar Hunt Lifetime Achievement Award.
The McNairs have been champions of philanthropy for decades, giving generously to deserving causes while making education and medical research the cornerstones of their charitable giving. Contributions are made through The Robert and Janice McNair Foundation and the Houston Texans Foundation in Houston and The Robert and Janice McNair Educational Foundation in Forest City, N.C. To date, they have contributed more than a half billion dollars to charity.
Together, the McNairs established McNair Scholars programs which recruit the best and brightest students and faculty to the University of South Carolina, Columbia College, Rice University, Baylor College of Medicine, M.D. Anderson Cancer Center, the Menninger Clinic, Texas Children's Hospital and the Texas Heart Institute. Their contributions to academic medical research are leading to discoveries in the fields of Type 1 diabetes, cancer and the neurosciences. Baylor College of Medicine named the McNair Campus in recognition of their transformational gift in 2007 to the McNair Medical Institute and McNair Scholars Program.
In 2015, the McNairs began establishing McNair Centers for Entrepreneurism and Free Enterprise. Today, these Centers at Rice University's Baker Institute for Public Policy, the University of St. Thomas Houston, Houston Baptist University, the University of South Carolina and Northwood University in Midland, Michigan promote an understanding and appreciation of the role innovation, entrepreneurism and free enterprise play in society.
The McNair Foundation's gifts helped build McNair Field which serves as home to the Forest City Owls baseball team in North Carolina and created a memorial in recognition of the Mother Emanuel Nine at Mother Emanuel AME Church in Charleston, S.C. Their love of community is evident throughout the City of Houston, including McNair Hall at Rice University's Jesse Jones Graduate School of Business, the McNair Foundation Jogging Trail at Discovery Green, McNair Asian Elephant Habitat and the addition of the African Forest at the Houston Zoo, United Way's 2-1-1 Center, McNair Gallery and Education Court at the Museum Fine Arts Houston, Houston Parks Bayou Greenways 2020, Houston Baptist University's McNair Hall and McNair Plaza and Pro-Vision's McNair Urban Farm and McNair Football and Track Field. When Hurricane Harvey hit the Houston area in 2017, the McNairs stepped forward immediately and gave $3 million to the United Way of Greater Houston for relief efforts and helped restore the Houston Grand Opera.
The McNairs most recently chaired the American Cancer Society's "Hope Lodge Houston" capital campaign and co-chaired Texas Children's Hospital's "Promise Campaign." Bob and Janice McNair's generosity hasn't gone unnoticed. Bob was presented with an Honorary Doctorate of Humanities from Baylor College of Medicine and the University of South Carolina, and Janice received an Honorary Doctorate in Humanities from Columbia College. In 2013, Bob was named a Man of Distinction in Houston and a "Living Legend" by M.D. Anderson Cancer Center in 2015. Additionally, Janice has been honored by numerous nonprofit organizations including the Girl Scouts of San Jacinto Council in 2005, Houston Independent School District in 2008, Child Advocates in 2009, the Salvation Army in 2014 and the Prayer Institute in 2019. In 2010, the DePelchin Children's Center presented Janice and Bob McNair with their Kezia DePelchin Award and in the same year the Association of Fundraising Professionals presented them with their Maurice Hirsch Award for Philanthropy, the highest recognition given to an individual or family for exceptional generosity and outstanding civic and charitable responsibility. Texas Children's Cancer Center honored the McNairs as their 2011 Community Champions. In 2014, they were presented UNICEF's inaugural Margaret Alkek Williams Humanitarian Award and Houston Baptist University's President's Award, followed by the "Lombardi Honors Humanitarians of the Year" Award in 2017. In November 2018, they received Houston Baptist University's Founders Medal, which had only been awarded one other time. The McNair Foundation will receive the Scouting…Vale le Pena Service Award from the Sam Houston Area Council of the Boy Scouts of America in 2019.
The McNairs have called Houston home since 1960. They have four adult children, sixteen grandchildren and three great grandchildren. Janice currently serves as co-founder and senior chair of the Houston Texans and is senior chair of McNair Interests.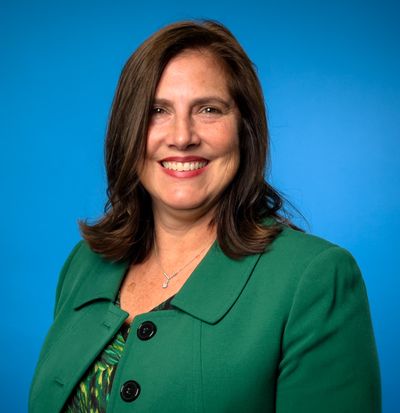 Kristi S. Cooper
Executive Director
Kristi joined The Robert and Janice McNair Foundation as executive director in 2017. She previously spent 6 years as Vice President of Philanthropy and Alumni Relations at Baylor College of Medicine where her leadership responsibilities included strategic planning and overseeing philanthropic and alumni programs. During her 18-year tenure at Baylor, she was part of the team that launched the first ever $1 billion campaign in Houston and was able to see the Best Minds Best Medicine campaign to successful completion ahead of its 10-year timeframe.
Kristi is motivated by the dedicated non-profit organizations, donors and volunteers serving her hometown of Houston, Texas. She attended Baylor University in Waco, where she earned a Bachelor of Arts in Sociology and Spanish and a Master of Science in Gerontology. Kristi is married to John Cooper, a real estate professional, and has two hounds and a cat.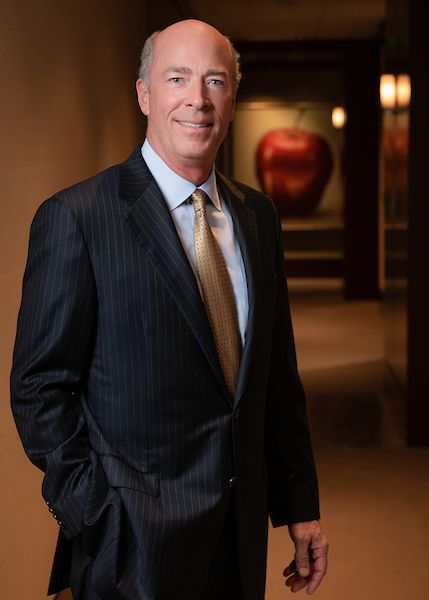 R. Cary McNair, Jr.
Chairman and CEO, McNair Medical Institute
CEO, McNair Interests
Cary McNair serves as Chairman and CEO of the McNair Medical Institute, which focuses on life science developments and recruiting McNair Scholars for the Texas Medical Center, where they serve as endowed researchers at Baylor College of Medicine, MD Anderson Cancer Center, Texas Children's Hospital, Rice University and UTHealth-Houston.
Also, Mr. McNair is responsible for the corporate strategy that guides the business operations and investment portfolio at McNair Interests in addition to directing the company's acquisition and development of high-yield assets. His entrepreneurial background includes: petrochemical transportation management, commercial real estate brokerage, energy project development in the United States, Mexico and Brazil and independent film production.
McNair earned his Master of Business Administration degree from the Cox School of Business at Southern Methodist University in Dallas and his Bachelor of Business Administration degree from The University of Texas at Austin. He is chairman of the board of Invectys Inc. and director of EndoQuest Robotics Inc. and XCath Inc. He has previously served as a Director of Xeris Pharmaceuticals, Inc. and Goodwill Industries of Houston.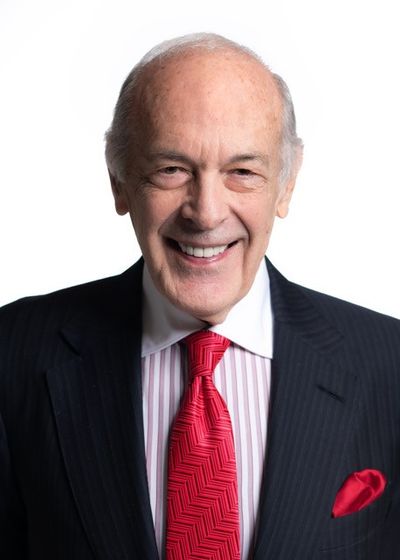 Charles Neblett, M.D.
Medical Director, McNair Medical Institute
A native Texan, Dr. Charles R. Neblett was born and raised in Canyon, Texas where his father was a physician and his mother and sister educators.
During high school Neblett excelled in both academics and sports, ultimately achieving all-state quarterback in football, all-state center in basketball, Texas State-A high-hurdle champion, and playing in the North-South All-Star football game and the East-West All-Star basketball game.
An honors student at the University of Texas (UT) at Austin, Dr. Neblett was a member of the UT track team and The Friar Society, Foreman of the Texas Cowboys, Rush and Social Chairman of Phi Delta Theta Fraternity, a Goodfellow and he graduated with a highly coveted Bachelor of Arts Plan II degree.
Dr. Neblett completed medical school, a medical internship and neurological surgery residency at the Baylor University College of Medicine in Houston, Texas, which later became the Baylor College of Medicine (BCM). While at BCM, he was named sophomore class president, Phi Chi fraternity rush chairman, outstanding intern and was named to the Dean's list. He then completed a research fellowship in neurological pathology at the Kantonsspital Zurich, which later became University Hospital Zurich (Switzerland).
For thirty-five years, Dr. Neblett was in the private practice of neurosurgery at the Texas Medical Center, specializing in vascular and base of the skull surgery. A pioneer in neurological laser surgery, he served as Founder and President of the Laser Association of Neurological Surgeons International, Founder and Chairman of the Cerebrovascular Section of the American Association of Neurological Neurosurgeons and the Congress of Neurological Surgeons, President of the Southern Neurosurgical Society, and President of the Texas Association of Neurological Surgeons. His publications include authorship of one book, five book chapters, eighteen peer reviewed original scientific articles (one of eight selected for the 25th Anniversary Publication of Medical Laser Applications), twenty-four editorial comments, and he served on four medical journal editorial boards. He is credited with helping build the first self-contained CO2 laser vacuum tube.
Since 2007, Dr. Neblett has been with the McNair Foundation, now serving as Medical Director of the McNair Medical Institute, where he oversees the Institute's medical research programs including establishing translational medical/science research projects. He is professor emeritus at BCM's departments of molecular physiology and biophysics and neurological surgery.
Dr. Neblett is a past member of the BCM Board of Trustees and past president of the BCM Alumni Association. He and his wife Sally live in Houston, Texas.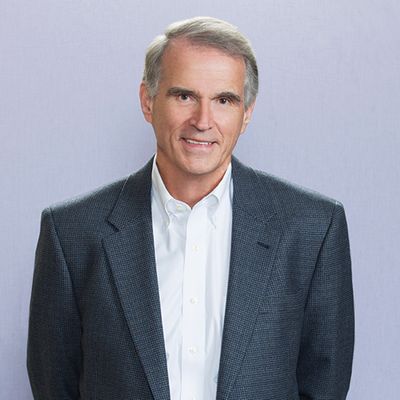 Dr. Dave Peterson
Director of Community Outreach
Dave Peterson (B.S, M.Div., D.Min., D.H.L.) is an ordained Presbyterian pastor who has served congregations in Washington, Nevada, Michigan, and Texas. He is Pastor Emeritus of the Memorial Drive Presbyterian Church in Houston. As Director of Community Outreach of The Robert and Janice McNair Foundation, he serves as a point of connection between the Foundation and its outreach partners in the community. He also offers spiritual resources and guidance across the broad range of the McNairs' interests.